Spring Workwear: 3 Colors to Try This Season
Why save sunny spring hues for sundresses and fit & flares? It's time to brighten up your office look with some colorful workwear staples! These are the 3 colors you need to try this season.
Balance this airy powder blue with a streamlined, structured silhouette and you have a go-to dress for those busy 9-to-5 (or 6 or 7) days.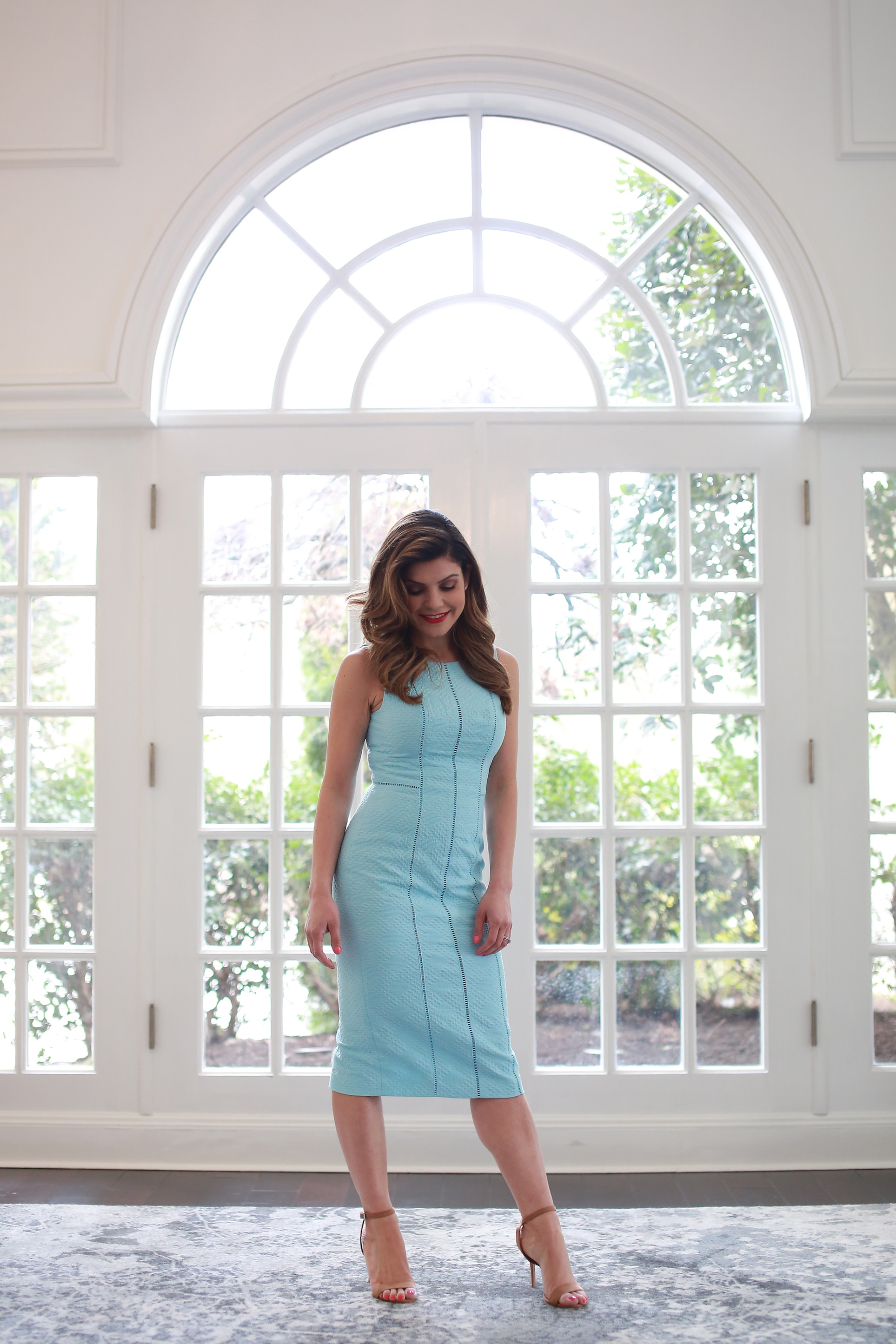 Classic and ever so flattering, navy gets a spring update with polished scalloped detailing.
Primrose is a feminine way to add a pop of color to a professional silhouette.